Here I'm going to start posting reviews of several statues I have collected over time based on DC's Women of the DC Universe series. The Women are mainly busts, but I'm going to cover other DC women statues and figures. The first figure I'm going to review is Covergirl's Catwoman, designed by Adam Hughes.
The statue holds up on it's own and stands out in a crowd of statues, the distinctiveness that Adam Hughes' work in Catwoman is clearly defined in the sculpt making her a must in a collection.
From all angles, this PVC statue is solid and beautiful from any perspective. Her belt whip is a nice addition giving the figure a more feline flavor serving as a both a belt and a tail.
The head-sculpt as most of DC Direct's head-sculpts go are spot on and gorgeous, it captures the essence of the character. Unfortunately, the goggles aren't see-through since this is one of the earlier Catwoman sculpts. Modern sculpts have actual tinted plastic. But it's barely a setback since the entire figure is practically a masterpiece.
The paintjob is nice and clean, I was scared when I first unboxed her that it would have bleeding edges, but no, this hand painted statue continues to stand out amongst my other figures. With just the right gloss for her suit, Catwoman's highlights seem to be magnified and match the actual concept of the piece.
The base's name is also the only one in my collection that has a glossy font, compared to the other covergirl's flat painted fonts, which is actually a really nice touch in my opinion.
All in all, this was worth my money. I plan to review my other statues and move onto DC Direct's Batman Black and White statues as well.

Vandal

Admin





Posts

: 9928


Join date

: 2009-09-02


Age

: 28


Location

: Florida




Tizmael

Admin





Posts

: 584


Join date

: 2010-01-22


Age

: 31


Location

: Snake Mountain



Yeah, but unfortunately her price nearly doubled since her initial release.

Vandal

Admin





Posts

: 9928


Join date

: 2009-09-02


Age

: 28


Location

: Florida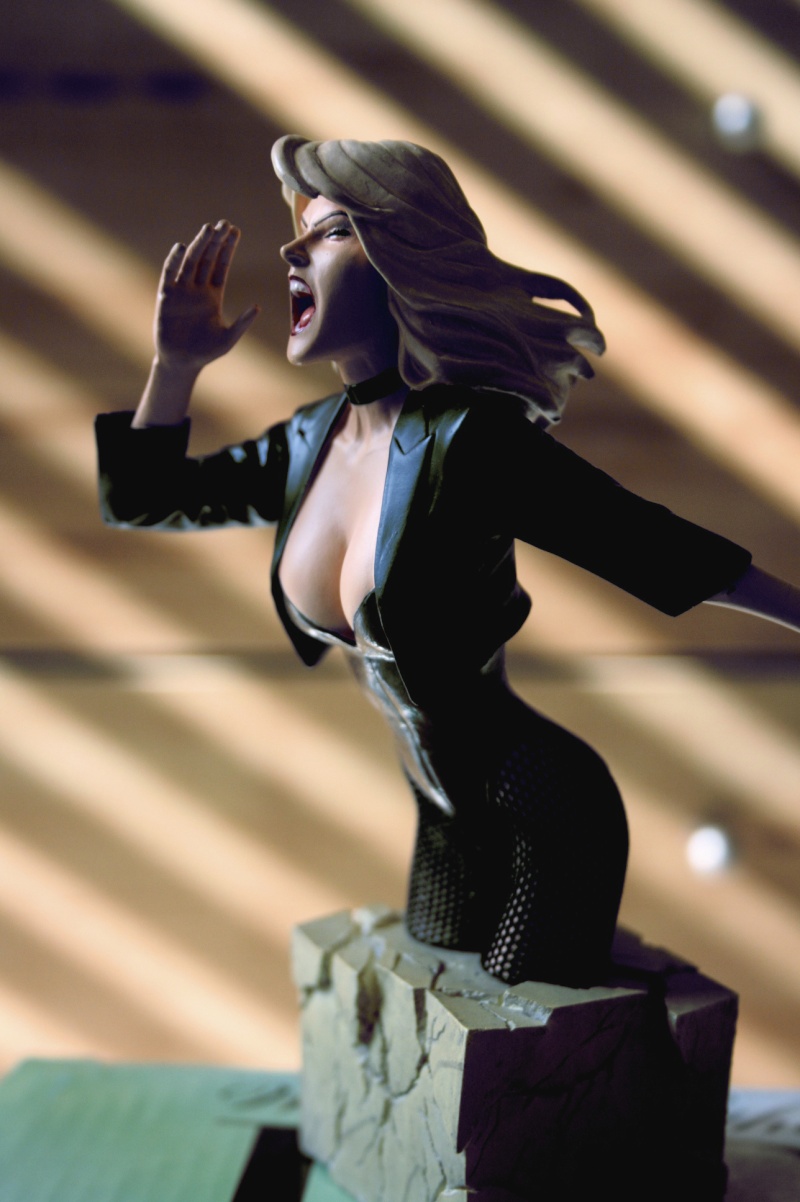 One thing you gotta know about me: I love Black Canary. The cover girls Black Canary is actually what got me into collecting more of these busts and statues in the first place. Yeah, I had a Batgirl statue before that, but still I didn't think I'd be collecting them as much as I was.
At any rate, as much as I love Black Canary, I really wasn't digging this statue at first. I mean look at her face; she look weird when she's screaming.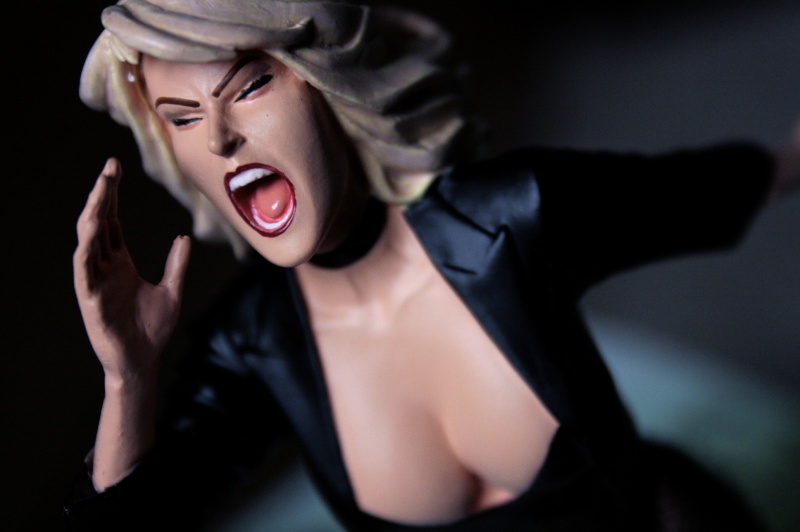 Not to say she always looks weird when she's doing her signature Canary Cry.
But since it is an Adam Hughes, they're not shy with making her modest either. So right off the bat I have my problems with the statue, but for some reason, I grouped her together with my other figures and she seemed to fit right in.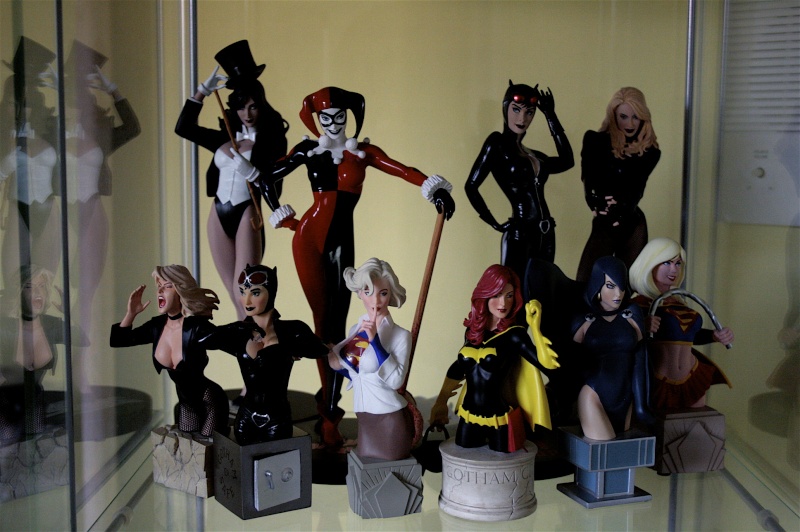 Otherwise, I'm happy that her fishnets aren't painted on, on the box they are but on the actual figure it's actual fabric, and no seams are shown, so from all angles the fishnets are pretty freakin' sweet. I don't know what to think about the base though, it looks kind of broken in between the cracks. I know that's a weird think to say, but you can actually see where the paint stops, making it easy to distinguish paint from porcelain if you look for long enough.
I actually think she looks better from the back than from the front, or if she is far away, if you look at her up close by herself she doesn't seem to be an impressive piece, I'll be honest, I'm disappointed that more care isn't taken in this production. There are simple things about the figure I can appreciate, like her fingers look incredible, and you can even see her veins around her neck implying a really loud pitch emitting from her. But over all, I just really wish they had zipped her up.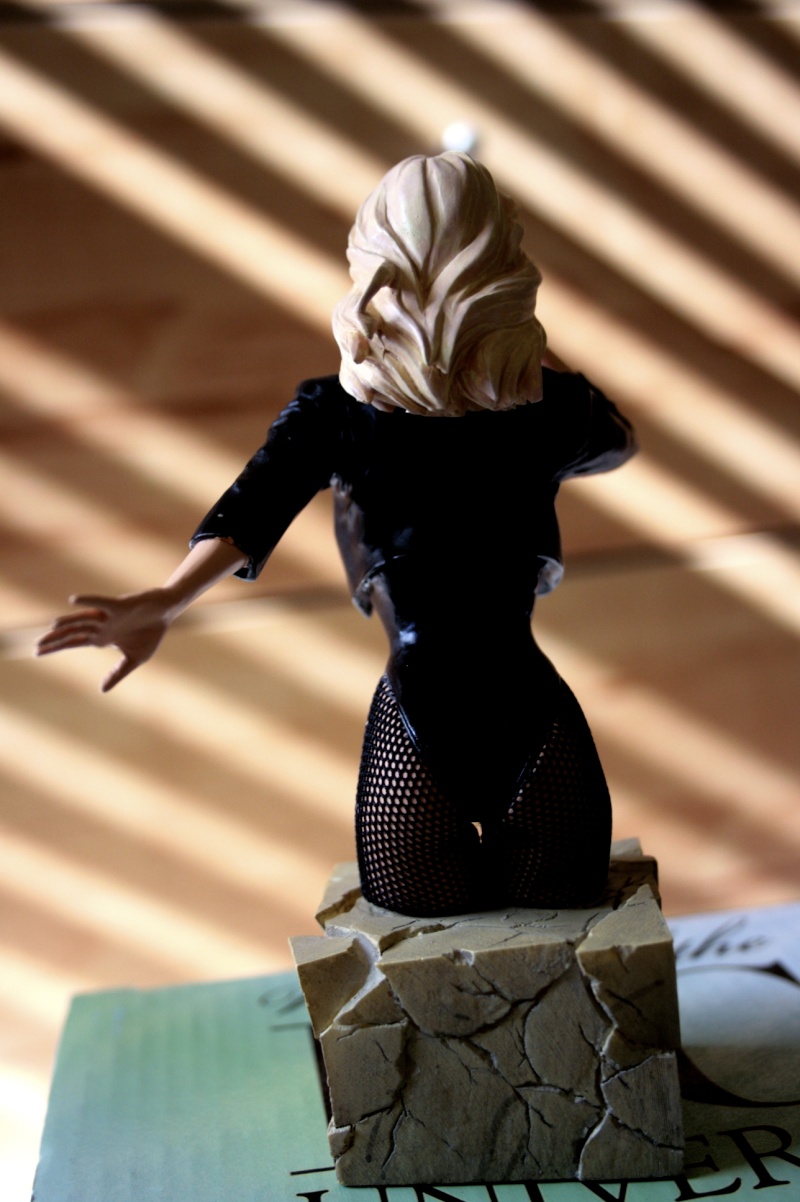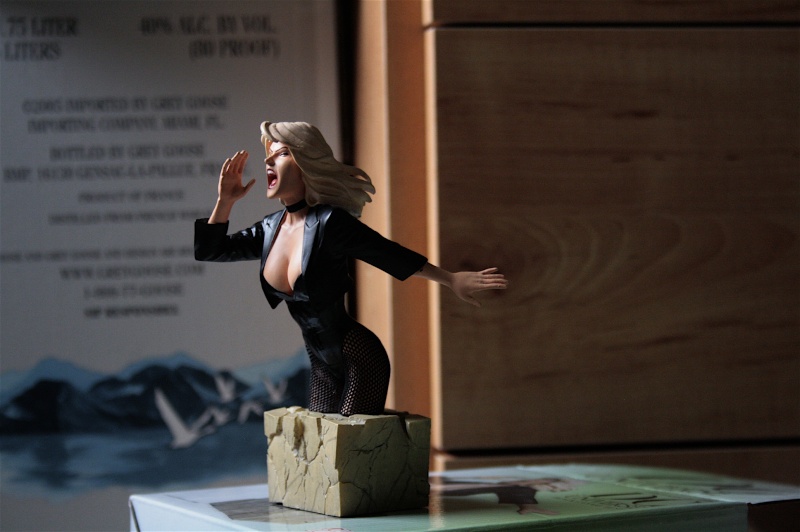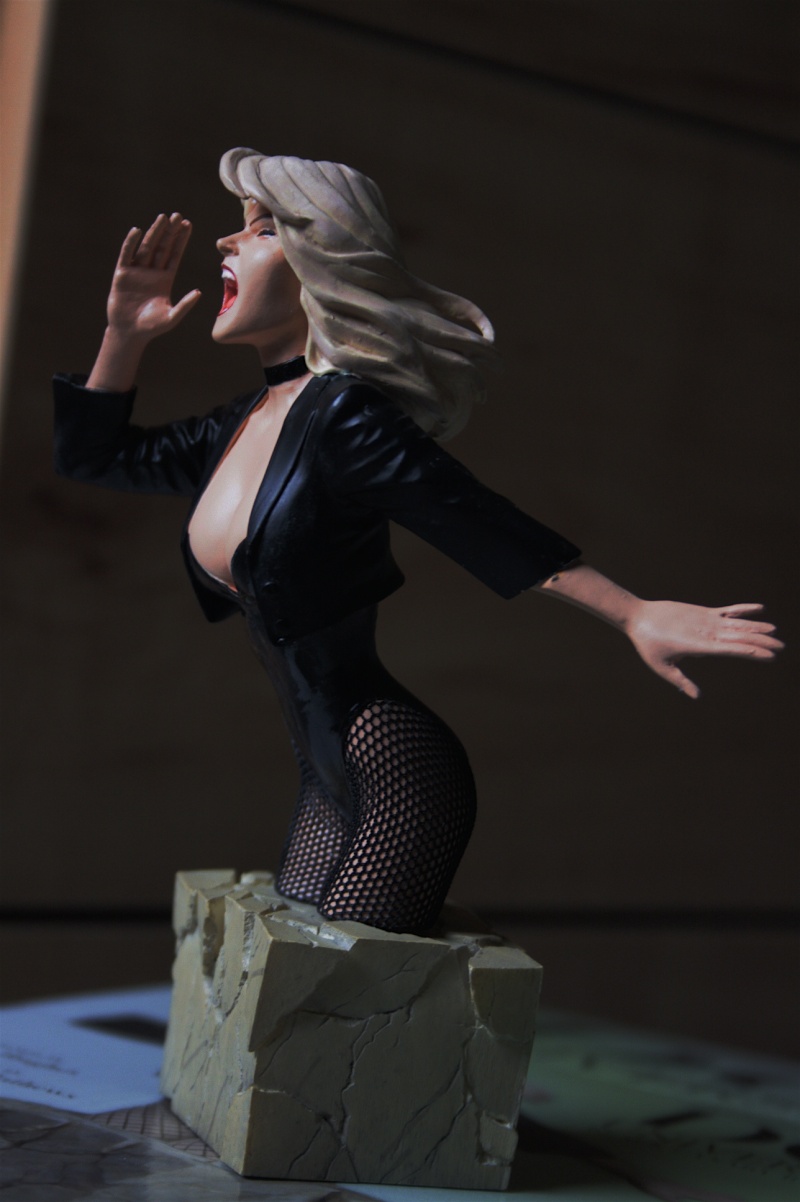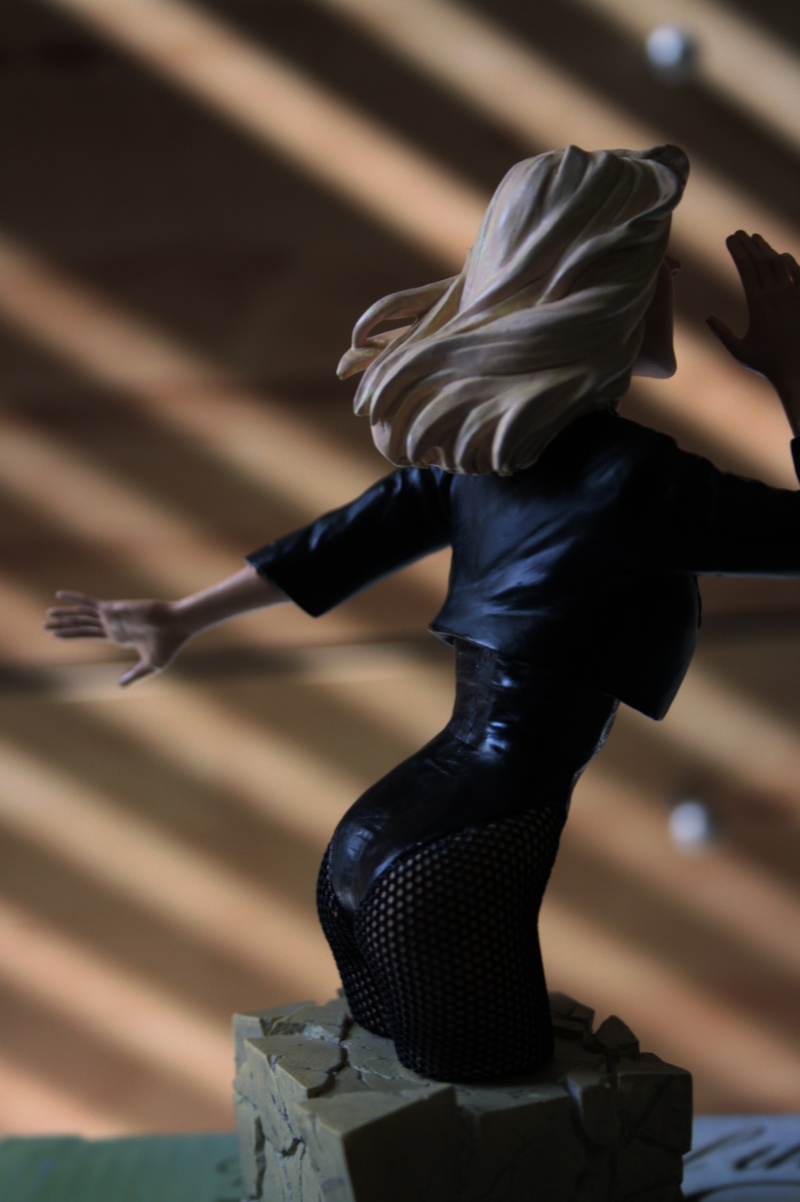 Vandal

Admin





Posts

: 9928


Join date

: 2009-09-02


Age

: 28


Location

: Florida



---
Permissions in this forum:
You
cannot
reply to topics in this forum